RETURN OF GO MOUT DEVICES
We will return Go Mout for you Do not hesitate. Get you money back.
Return of a box is 3 simple steps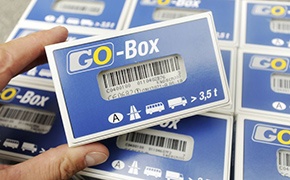 GO-Box is used to collect tolls on the Austrian Go Mout system. We support the return of these devices to the operator in Austria. View visuals of the devices.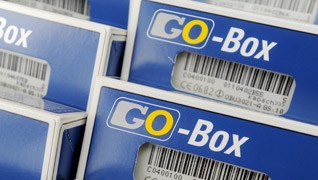 The most important information
HOW IS THE RETURN COMPLETED?
We have a comprehensive approach to returns. All you need to do is transfer us the Go Mout device, provide the necessary data by completing a short form and the funds will be returned to the bank account indicated by you.
WILL I REGAIN MY DEPOSIT AND BALANCE?
Thanks to our help, you will recover all unused prepaid funds (balance) and a deposit.
WHERE SHOULD I SEND THE DEVICE?
HOW DO I PAY FOR THE RETURN?
Charges for the return of devices from individual countries can be found in the PRICE LIST. We enable our clients several options to pay for the return. Transfer to our bank account, fast internet transfers, payment by card, PayPal or BLIK. You can also wait with the payment until we send an invoice by e-mail which will contain the data for the transfer. We send invoices after receiving the devices.
All this information is described in detail in the PRICE LIST
DID YOU DAMAGE, DESTROY OR LOSE THE BOX?
In the case of returning the device bearing traces of mechanical damage such as: scratches, cracks, broken housing, opened housing, marked with a felt-tip pen, etc. the deposit for the device will not be returned.
DO YOU HAVE OTHER QUESTIONS?